Mike Novotny has officially become a professional soccer player; joining third division Swedish side, Stode IF, for the remainder of the 2018 campaign. Stode currently sits in second place and the addition of Novotny is one of many strategic moves by the club, to ensure the best possibility of promotion come October (first place gets automatic promotion; second place goes into a playoff).
After an unbelievably successful career at Eastern Illinois University, Novotny was connected with Eric Rudland, through the Midwest Pro Soccer Combine. When AFC Ann Arbor faced some early season goalkeeper injuries, Rudland reached out to Novotny who jumped at the opportunity to join The Mighty Oak for the 2018 campaign.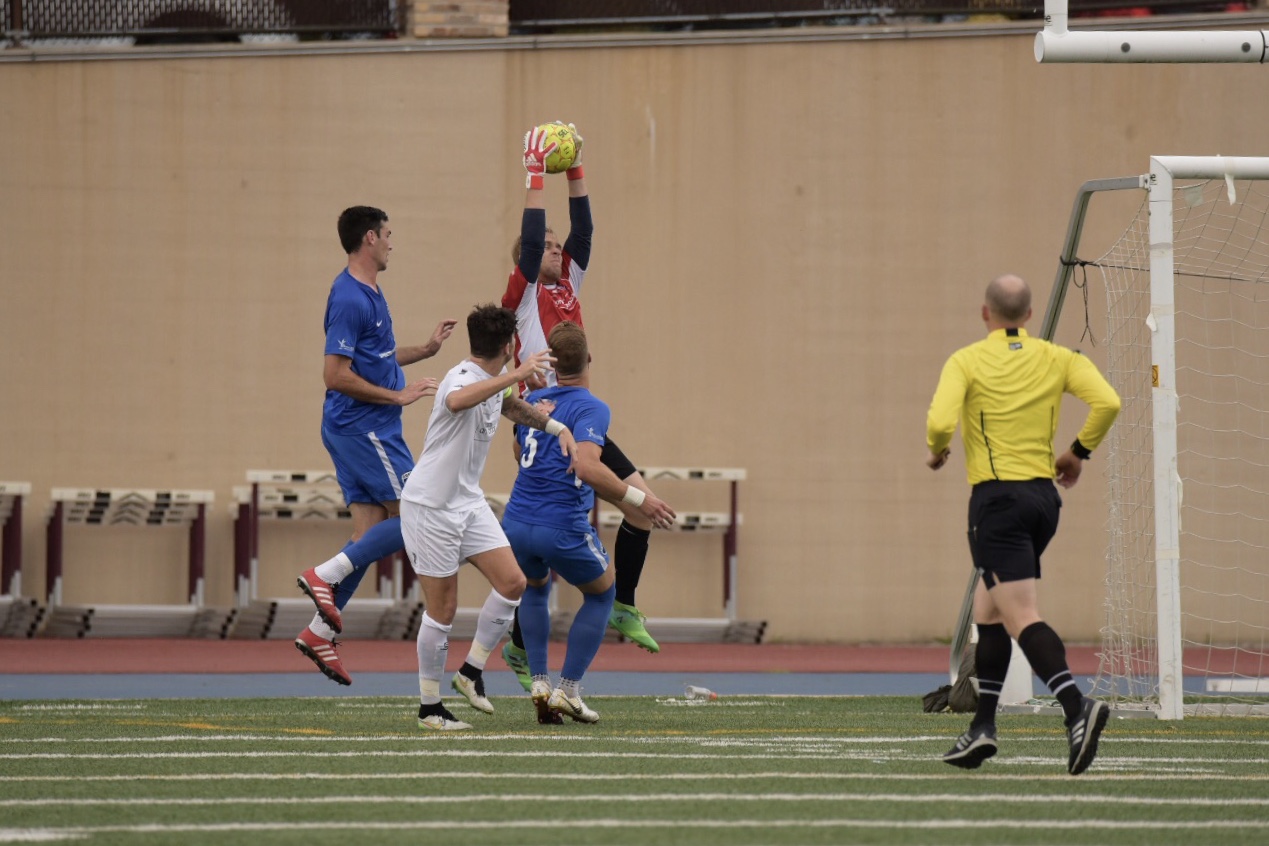 Novotny made his presence felt immediately, earning four clean sheets in his first four NPSL starts. He helped lead the defensive efforts, alongside Joseph Stanley Okumu, to earn the lowest goals allowed per game average in the entire country. For his efforts, Novotny was named AFC's Most Valuable Defensive Player for 2018.
We had a chance to catch up with Mike recently to talk about his first professional contract.
AFCAA: How does it feel to sign your first professional contract?
MN: It's a great feeling to sign here in Sweden and a new challenge for sure. This definitely is a stepping stone on where I want to end up, and that is eventually in the USL/MLS scene in America. I will be with Stode for the rest of the season which will end in October.
AFCAA: What have you learned about your new club Stode IF so far and the 3rd division of Swedish football?
MN: It is a solid level for me to continue to grow as a soccer player. There is a lot of history in this club here, this being the 100th year they have been in Swedish soccer. Being in 3rd place at the moment, it will be huge to make a run for promotion. In which the first place team will automatically get promoted, while the second place team will be in a playoff game with a division 2 and the winner will end up in division 2 next season.
AFCAA: Walk us through the few weeks leading up to this with Bridges FC and how you were able to find this opportunity.
MN: Bridges was a good opportunity being able to play some solid teams and we got some solid results along the way. I actually found the opportunity to play with Bridges FC with the help of a couple Americans on the team. They talked to the coach to give me a chance to play here.
AFCAA: When does your season run from? Is there a way fans of AFCAA can follow along with your career?
MN: The Swedish season runs from April to October, so I will have a couple months of soccer here in Stode before I head back to the States. They do have a website which you can follow but I will make constant posts on my social media about the whole journey.
AFCAA: What are you hoping to get out of this experience?
MN: The main thing is to help Stode get promoted into division 2. Personally, I just want to continue growing as a soccer player. I am still young and very eager to learn and adapt new things to help my game.
AFCAA: What's the typical training day like for you so far?
MN: A typical training day is usually get some touches in or a workout in each morning, while we have team training at night. Since it has been the hottest it has ever been in Sweden in over 60 years, the night is the coolest part of the day. Then, games will be every Saturday.
AFCAA: I've actually noticed a few Americans on different clubs in this division of Swedish football. Have you been able to connect with some to help guide you through this?
MN: We actually have 5 Americans here on this team. I live with them and a guy from England; so it has been a very easy adjustment because I have known or played with these guys before. They have really made me feel welcome around town and with the team as well.
AFCAA: You were recently named to the Football Manager All-NPSL team and just a few weeks/days later you're a pro player. What does that say about the level of play in the NPSL and how did your summer with AFC prepare you for this opportunity?
MN: There has been nothing but good things that have come out of my experience at AFC Ann Arbor. From the solid level of play, to the amazing coaches, great owners, fantastic fan base, to the way we were treated by everyone, Ann Arbor will have a special place in my heart as one of my favorite places to play at. It felt like we were treated as a professional side both on and off the field.
The players we had were very talented. The strong GK core of Nick, Hunter, Joey, and Tito really helped me push myself each day at training. Nothing but massive respect for those guys as they all have very bright futures ahead of them.