The goalkeeping injuries for AFC Ann Arbor to start the season were such a bad spell of luck it almost seems unbelievable looking back. First, TJ Tomasso suffered a preseason hand injury before backup and assumed fill-in for Tomasso, Nick Barry had his hand injured in the April 22nd friendly vs Saginaw Valley State University. Hunter Morse, a freshmen backup keeper at Michigan State University, stepped in and played the first league match on the road at Milwaukee for The Mighty Oak before he was sidelined for a few weeks.
As it seemed like a streak of bad luck at the time, it can easily be called fate now, as Head Coach & Sporting Director Eric Rudland made a call he didn't expect to make this entire season. He reached out to a keeper he connected with at his Midwest Pro Soccer Combine event in December, Mike Novotny.
"Not everything always goes to plan but I feel that everything happens for a reason. Eric called me with the opportunity to play for AFC Ann Arbor. He told me a little about their problem with injuries. It kind of felt like a sign to me. I respected Eric as a coach already from the combine and being able to play for this team with the high level of players that are there along with getting that professional level training from Eric, Shuk and all the other coaches, just made my decision that much easier to come out," said Novotny about the situation.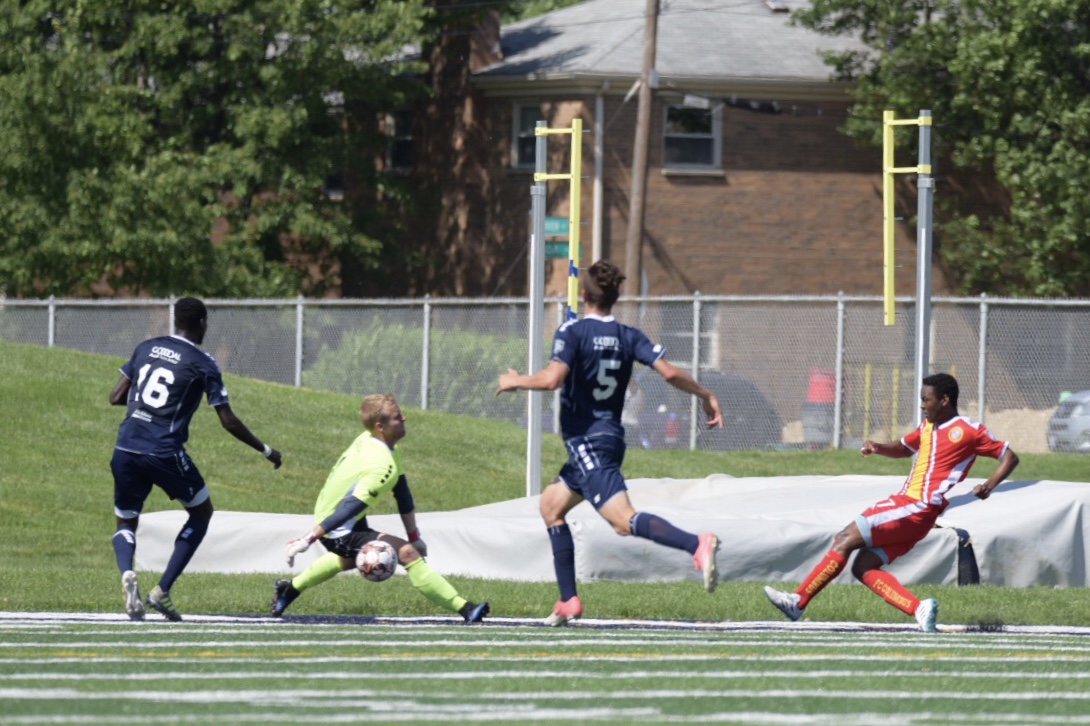 Needless to say, Novotny made his presence felt with Ann Arbor this season, beginning his first four league matches with clean sheets and finishing with six total before playing in his last match on June 22nd. The Eastern Illinois grad will now chase his dream to become a professional as he heads overseas to showcase his talents for professional scouts and coaches.
"The goal of the program is to give the players opportunities to go on trials and sign contracts in Europe for players who have fallen through the cracks of the American soccer system. In 30 days we'll play about 9 games against top division, second division professional teams in Sweden and Denmark. During that time you have the opportunity to go on these trials with the hopes of signing a contract," added Novotny.
Although Nick Barry's timely return and massive performance in Tuesday's Milk Cup semifinal win lessens the blow, Novotny will be missed by his teammates, coaching staff and fans, as he surely made his mark on the club. Novotny now shares the record for most clean sheets in a season with TJ Tomasso (6) and was also a part of the impressive team record of holding opponents scoreless for 488 consecutive minutes.
"My goal coming into Ann Arbor was two things: how can I help this team to be as successful if not more than last year and how can I improve myself to be a more well-rounded keeper," said a humble Novotny.
"The biggest things I could take away from this experience in Ann Arbor were the relationships I built with the players and the coaches. It's the dream when all you have to worry about is soccer in life and I hope to continue to live this dream for many years to come," he added.