AFC Ann Arbor hosted FC Indiana for the first time in club history Saturday evening. The 5-0 victory saw five different goal scorers, which was enough to tie to club records.
After both teams settled in, Ann Arbor wasted no time finding opportunities to strike first. In the 8', 9' and 10' quality chances came for The Mighty Oak who were unable to convert in the early minutes of the match. In the 12' Jesse Muskwe was able to convert AFC's 4th opportunity in just a few minutes.
Ann Arbor continued to pressure Indiana after the first goal as left back Tendai Jiraira and forward Alec Lasinski linked up for some great combinations which lead to even more opportunities on net.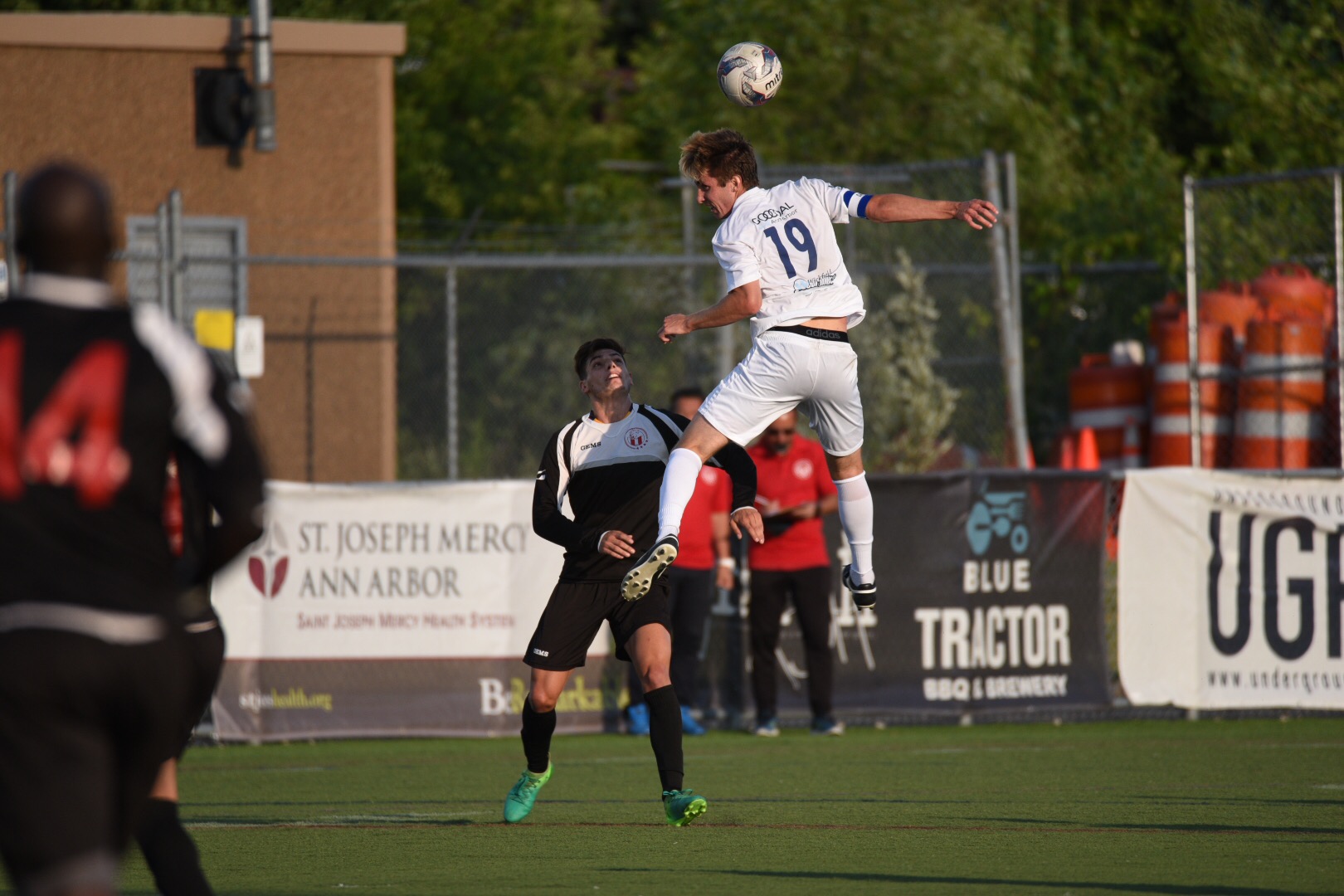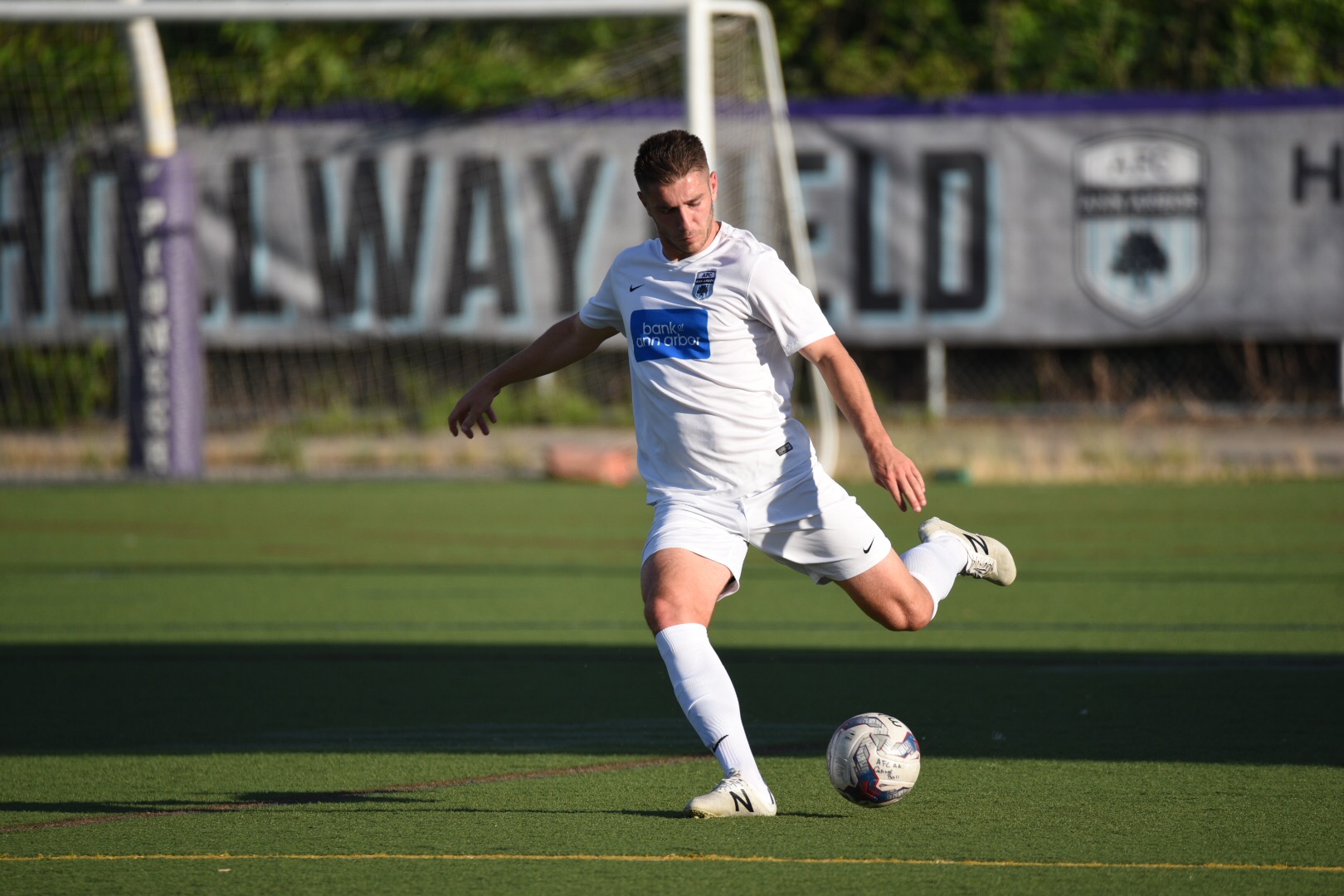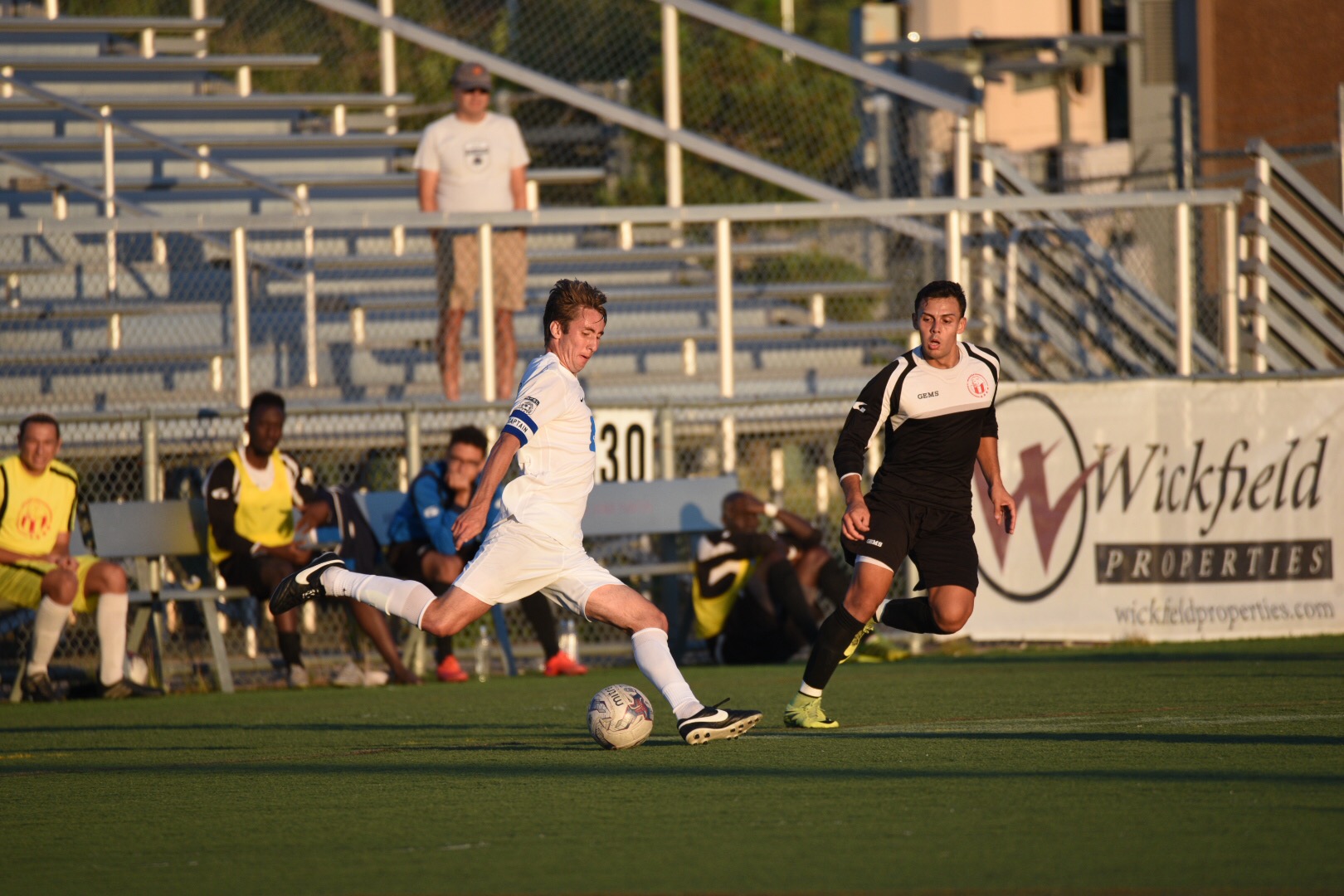 From there, Farkas began penetrating deeper into the attacking third, laying off multiple balls to teammates that were goal scoring chances. In the 26' he found Kyle Breitmeyer streaking up the right side, played a perfect ball which Breitmeyer calmly collected with his chest and played the next touch with his feet to the back of the net making it 2-0 AFC Ann Arbor which held until half.
Ann Arbor showed no complacency and began the second half bringing even more pressure than in the first. Goals from Alec Lasinski (49') and Farkas (51') opened up a 4-0 nothing lead just minutes into the second half.
The final goal came from Amadou Cisse (65') making it 5-0 Ann Arbor with goals coming from 5 different players. The victory matches a club record set earlier this month against Michigan Stars FC for largest margin of victory and most goals in a game. This match however was played at Hollway (the Stars was an away match) which marks two new home records for AFC.
Defensively, the back line was solid and consistent throughout the match. TJ Tomasso was unphased by the few quality shot attempts by FC Indiana and had a lot of help from his supporting cast of David Cross, Jimmy Fiscus, Jake Rufe and Jiraira.
AFC Ann Arbor returns to action Saturday July 1st as they look to avenge their only loss of the season when they host Lansing United at 7PM. The Mighty Oak are unbeaten at home in 2017 and have only two remaining matches at Hollway Field (July 1, July 17).