The National Premier Soccer League (NPSL) Mitre National Player of the Week is AFC Ann Arbor's very own, Dario Suarez.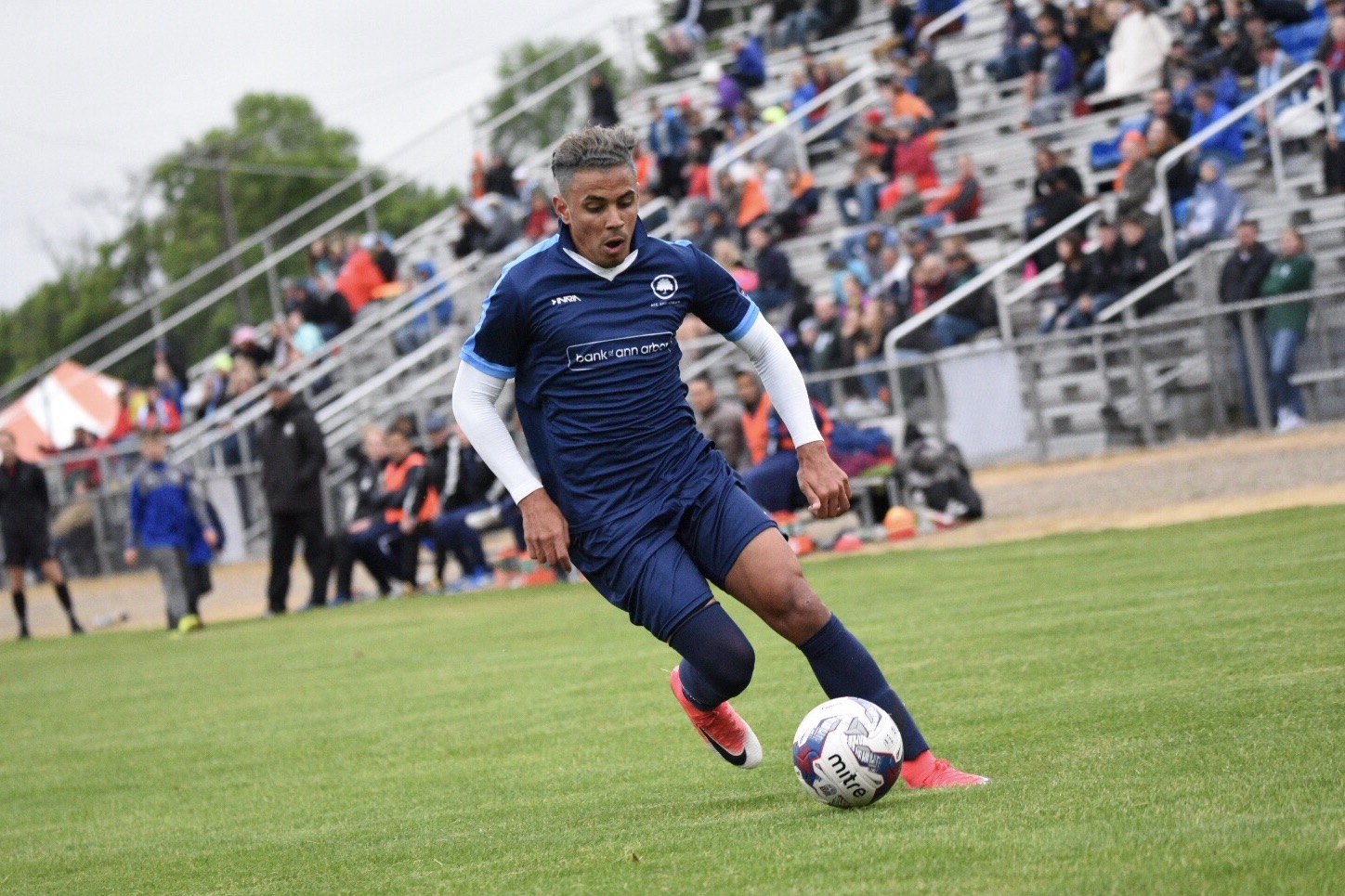 Scoring 6 goals in his first 4 NPSL matches has not only put Suarez on other team's radars, but fans across the region are beginning to take notice as well.
Joining The Mighty Oak in 2016, Super Dario as dubbed by his fans, shared 2016 Great Lakes West Golden Boot recognition as the top scorer in the conference with 6 goals on the season. Just four matches in this year and he's already matched his total from the previous summer.
When asked about his accomplishments this season, Suarez said, "Great things come together when you mix teamwork and passion."
Click here for the complete story from the NPSL.
ABOUT THE NPSL
The National Premier Soccer League (NPSL) is the largest organized men's soccer league in the United States with 96 teams competing across the country in 2017. The NPSL is a successor to the Men's Premier Soccer League (MPSL), which was formed in 2002. The NPSL is a member league of the United States Adult Soccer Association (USASA) and sanctioned by U.S. Soccer, the governing body of soccer in all its forms in the United States. NPSL's cooperative and turnkey ownership platform has led to its explosive growth, countless player development opportunities, and commitment to grow the game in the United States. For more information about the NPSL, please visit npsl.com.