After a difficult evening in Pontiac, MI, the first U.S. Open Cup match for AFC Ann Arbor ended in defeat as The Mighty Oak lost 1-0 to the Michigan Bucks.
AFC Ann Arbor came into the match following a 3-1 road victory in Milwaukee just 4 days prior. With a few changes to the starting lineup, The Mighty Oak took to the pitch.
The Michigan Bucks looked comfortable from the start. In the 13th minute the Bucks capitalized on a loose back pass. Andre Landell slid in to intercept, took a touch around Steven Casey and comfortably rolled the ball into the back of the net.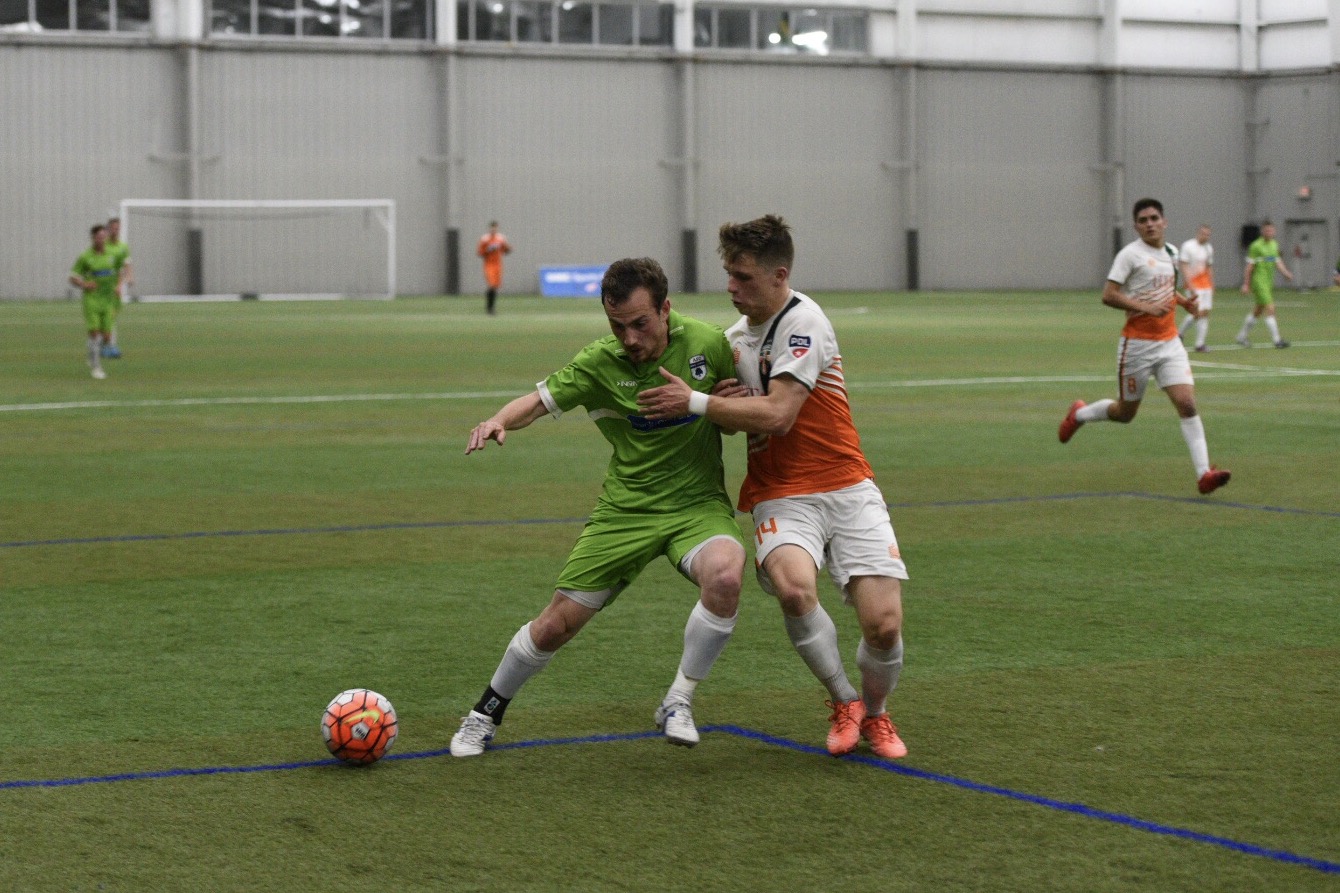 The match changed drastically after that. The Bucks were looking to keep possession and dominate the tempo, while AFC were pressing high up the field to win the ball back and looking to attack whenever possible. Nothing changed for either side in the remainder of the first half as the Bucks went into the break with a 1-0 advantage.
The game plan remained the same for both sides in the second half. The Bucks were sitting back while AFC had the ball and looked to catch The Mighty Oak on the counter.
Needing a change, Coach Rudland brought on Yuri Farkas to replace Nick Melville in the 56th minute. Yuri's impact on the match was immediate. He added pace, skill and the direct play that this match was begging for.
"At halftime we talked about a couple things tactically to change, which we did a fantastic job of and we wanted to bring on Yuri to see if he could help us in the second half, and he obviously helped us change the game," said Rudland.
Suarez and Farkas linked up well and in the space of several minutes created two gilt-edged chances for The Mighty Oak. However, AFC were unable to capitalize on these opportunities.
As the match wore on the game became increasingly open. AFC were committing big numbers in the attack and naturally were leaving spaces at the back as a result. The Michigan Bucks looked to put the game to rest in the 88th minute, when a right footed effort from 25 yards dipped over Steven Casey, but thankfully crashed off the cross bar and remained out.
With only a few minutes left The Mighty Oak threw everything forward, but it just wasn't to be. The match ended 1-0.
Despite the open cup tournament loss, The Mighty Oak are 1-0-0 in NPSL action with a chance to pick up another 3 points this Sunday. Rudland and The Mighty Oak will look to continue the competitive training nature and focus on one NPSL match a time.
AFC Ann Arbor will host Kalamazoo FC at Hollway field @ 3:00pm, Sunday, May 14th in the first home NPSL match of the season. Get your tickets here.