All young aspiring professional footballers would only dream of playing for the U20 National Team in the FIFA Youth World Championship in Dubai (UAE) before their 20th birthday. For Knox Cameron, that dream was a reality and one of many highlights among his storied career.
The Jamaican born, New York native found his way to the University of Michigan in 2001. In his junior season, Cameron earned Big Ten Player of the Year honors, and to this day finds his name plastered all over the Michigan Soccer record books. His most notable collegiate accomplishments include 2nd all-time career goals and points, 3rd for single season points. There was no doubt he could climb to the professional ranks after his many successes at U of M.
One memory specifically stands out from his time with the Wolverines, netting a hat trick at Penn State in 2003.
"My parents didn't get to see a lot of games because of the distance from New York, so they were able to make the 4-hour drive for that game. Two years prior Penn State dominated us and I didn't want that feeling again, so I came prepared to play," said Cameron.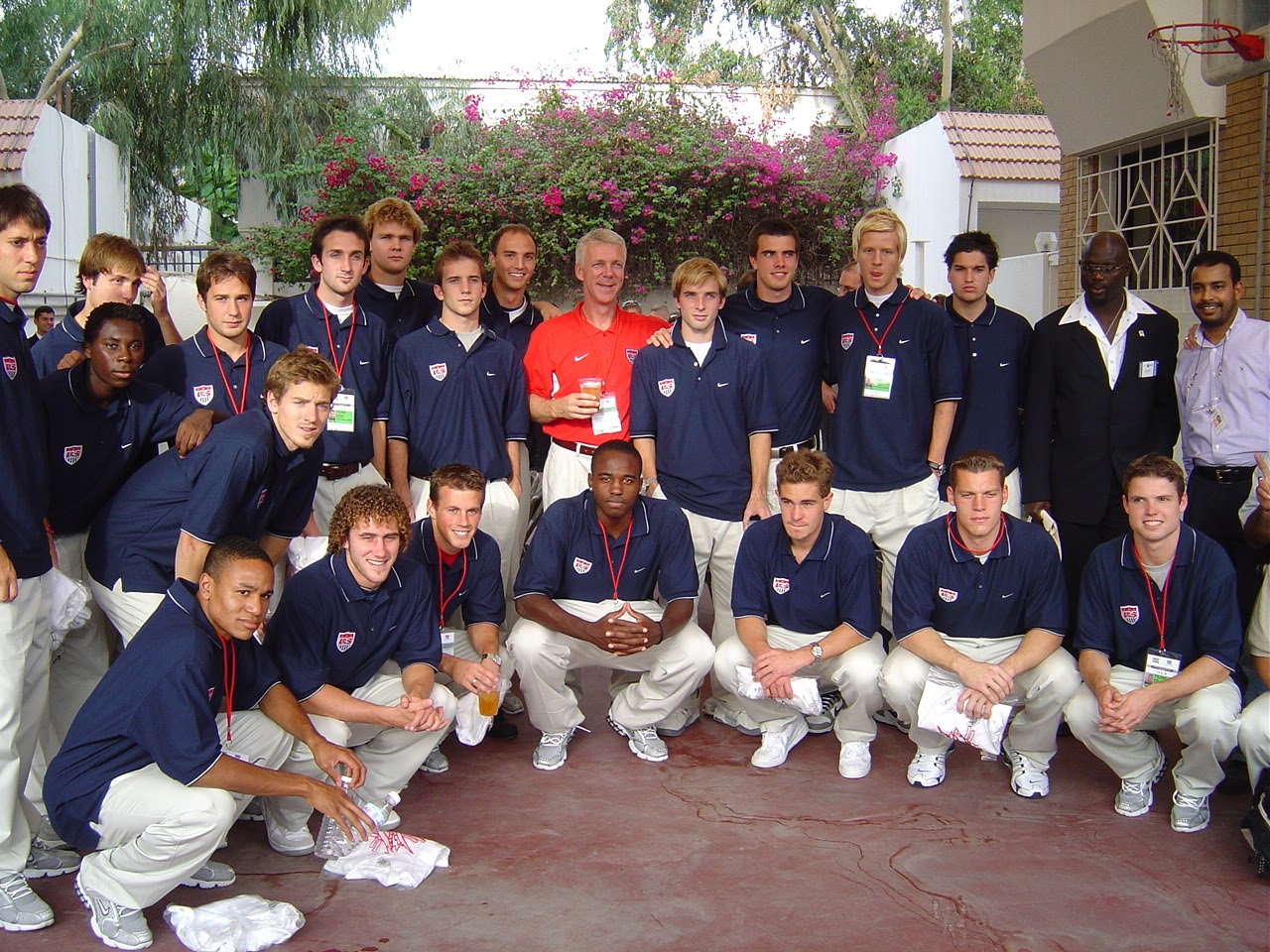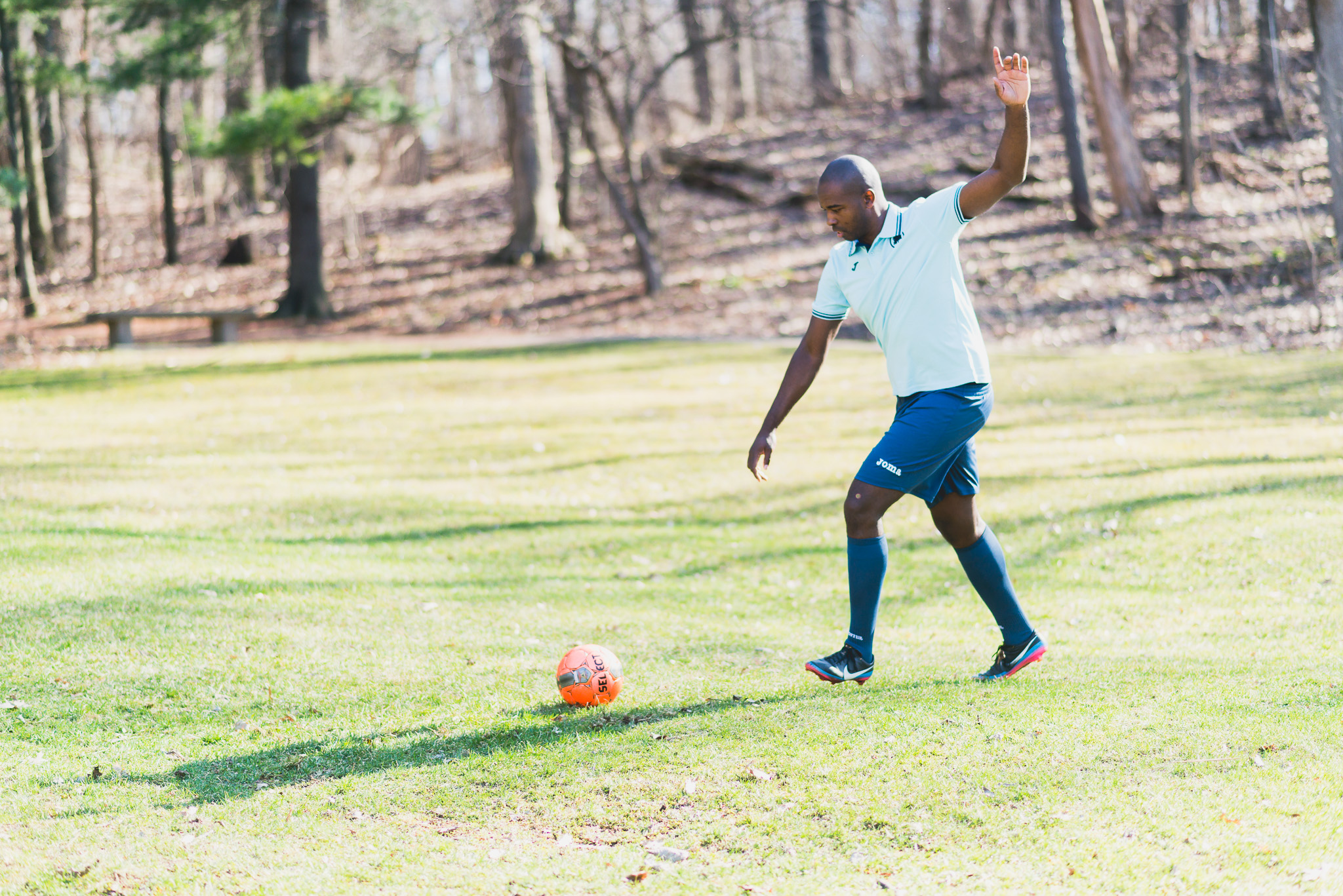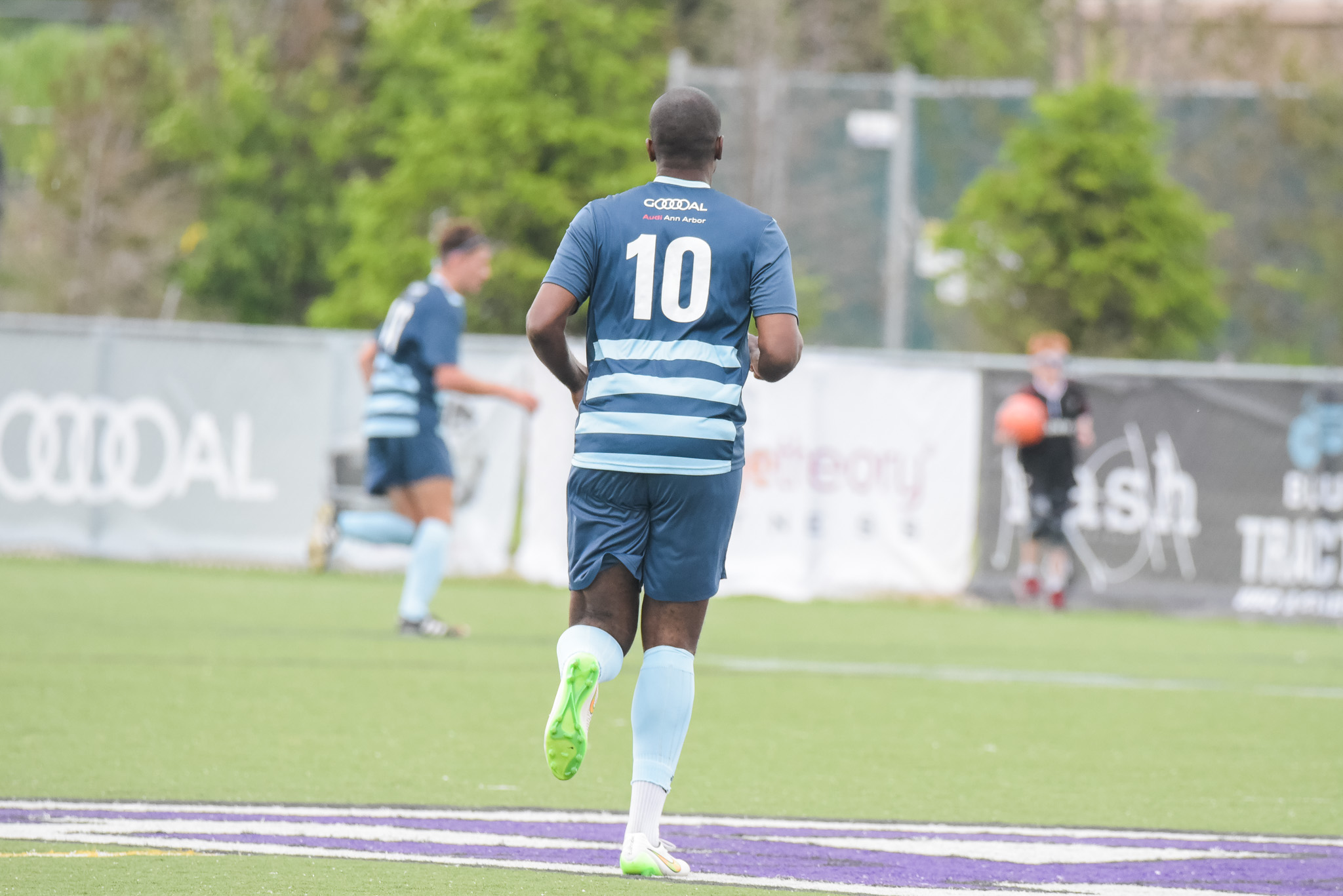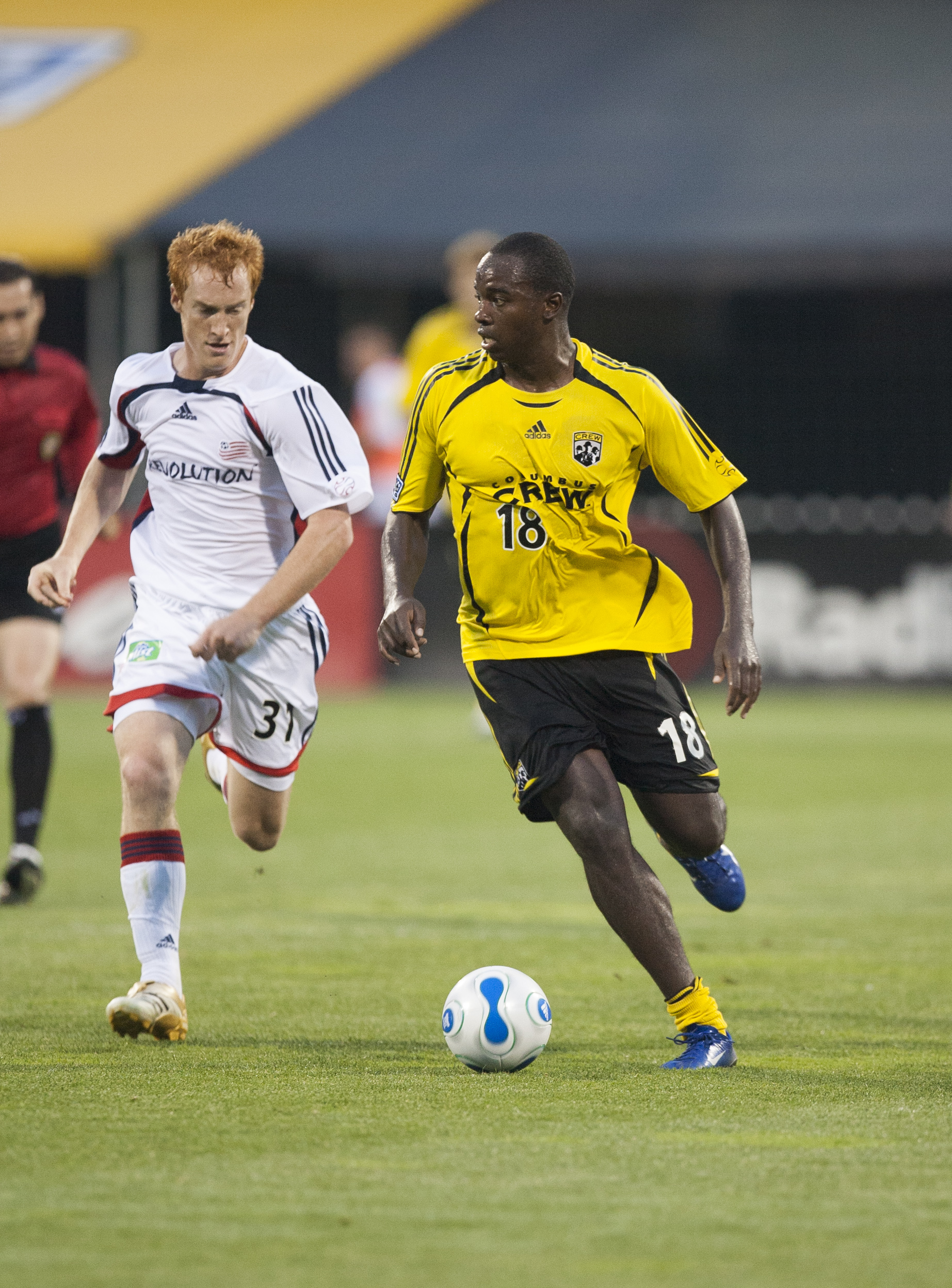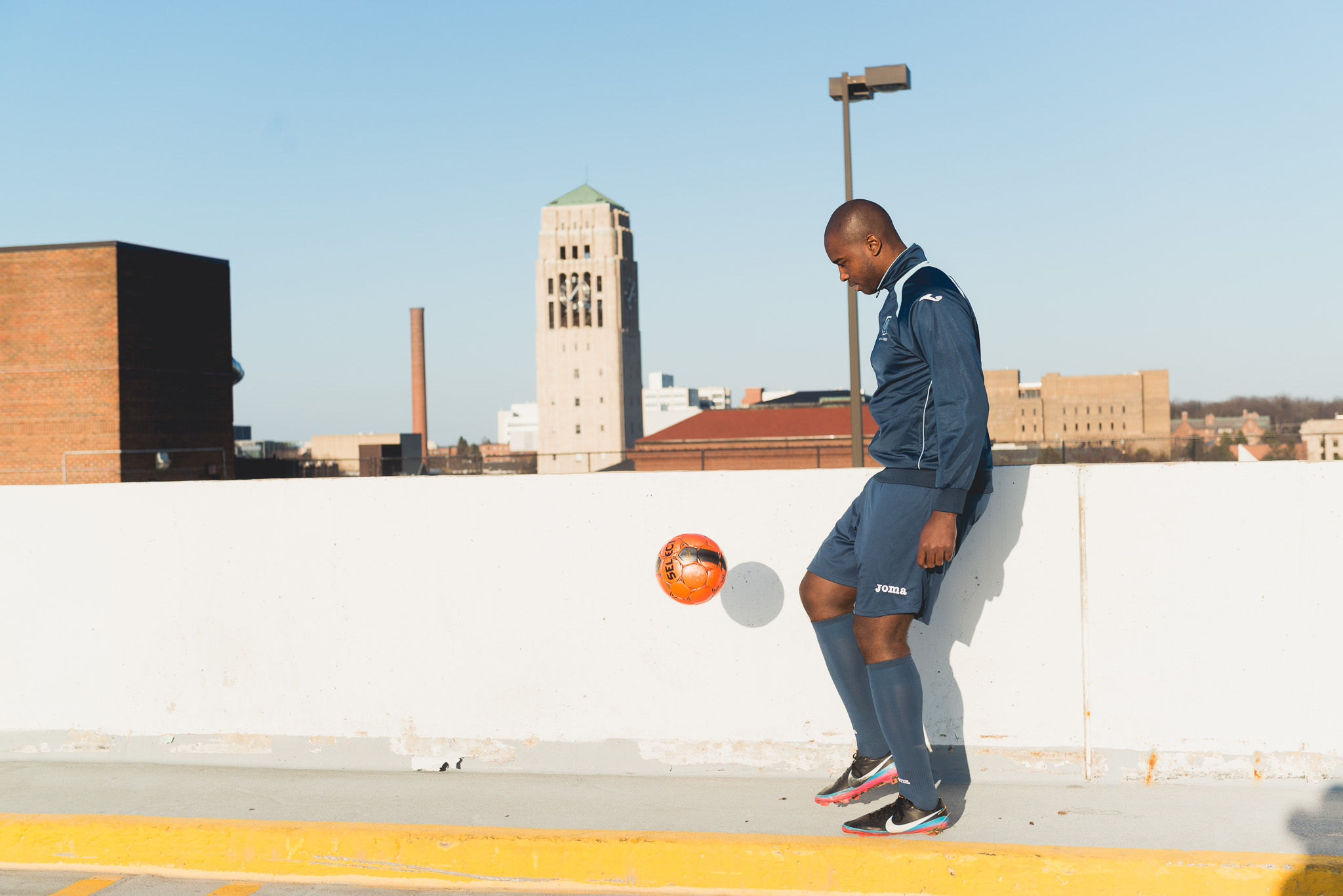 He spent summers with development clubs like the Brooklyn Knights and the Michigan Bucks paving his way to the 2005 MLS Superdraft where he was selected by the Columbus Crew.
Logging over 1,000 MLS minutes and notching 4 career goals for the Crew, including one his rookie season on his birthday, Cameron made the most of his time at the highest level of play in the country.
To say Cameron's career ended when he left the MLS was far from the truth. Not only would he continue to play competitive soccer but he got more involved with the game at a local level and took a real interest developmental opportunities.
In fact, in his Detroit City FC debut in 2012, Cameron netted the game winning goal helping the NPSL side earn the result and helping him show a special someone he had the game to back up the stories. That was the first time his now wife had seen him play and he did not want to disappoint. Seeing as though he scored the only goal in a 1-0 win in addition to the fact that the two are now happily married with a beautiful 11 month old baby, fans can assume that, even be it a small amount, soccer had to creep its way into Cameron's personal life.
In 2015, he joined the ownership group of AFC Ann Arbor and also found himself training and playing with the team. Juggling MBA classes at Michigan's Ross School of Business, his full-time job with DTE Energy, his position with Saline FC, getting married, having a baby and his responsibilities as a co-owner of the club made it tough for him to to commit to the club as a full-time player, but he continued to stay close to the team taking on an increased role in player development for the club.
In the inaugural Saline Showcase (2016) Cameron subbed on to score the game-winning goal off a header in the late minutes of the match helping The Mighty Oak lock up a 2-1 result. Having the chance to score that type of goal, in front of his Saline family, playing for his own club, was a culmination of Cameron's love and dedication to the game itself.
This year's Saline Showcase promises to be a memorable one for the 33-year striker as well. After the match, Cameron will hang up his boots for good saying goodbye to his role as a player on The Mighty Oak and embracing his contributions to the development side of the club even more.
Cameron's storied career as a player comes to a close, but his impact on the game will only continue to grow. One thing is for sure, he made his lasting mark on the beautiful game as a player and is well on his way to do the same in youth development and on the business end of things.
Join AFC Ann Arbor on Sunday, April 30th at 6pm at Saline High School for Knox Cameron's official retirement match and Saline FC benefit made possible by Saline Area Schools. As 2017 brings AFC Ann Arbor's 3 season as a club, Sunday Night will be the club's first ever formal retirement, fitting it be one of only two, three year veterans of the club.
Read our entire interview with Knox below:
AFC: You're officially retiring this Sunday at the 2nd annual Saline Showcase. This is a community that means a lot to you. Does having your Saline FC family there with you make things a little easier?
Knox: First, I am extremely proud of the work that has been done over the past 4 years at Saline FC. The perception of the club has changed and it's a pleasure to see a vision and plan slowly come to fruition. We are a club that develops great talent and performs at a very high level. I take great joy in seeing our players compete and often times dominating much bigger clubs. This gives me comfort in knowing we are doing the right thing. The game itself will be easier because with family you know you have support. This is what life is all about, support and helping each other grow. The timing is right and it will be a great moment for us all.
AFC: Retirement varies from person to person and industry to industry. Tell me what taking this step means to you.
Knox: It will mean that I don't have to stress about getting into shape after the holiday season and I can finally stop trying to compete with this generation of players. Obviously I am and will still be involved with the game, this will never change. Through Saline FC, I am able to impact youth players as they are introduced to the game and with AFC Ann Arbor, I am helping to impact collegiate players and aspiring professionals. In short order, I would like to turn my attention to the segment of players aspiring to get to the collegiate level, I think I can make an impact here as well.
AFC: I am going to miss the raw emotion that sport brings out or in my case what soccer brought out. There is no greater feeling than scoring a match winner late in the game and being overcome with the emotions of the moment. I don't get that in the professional environment. Sometimes after delivering a great presentation or delivering on a project that many thought wasn't possible, I want to be overcome with joy in that moment and celebrate uncontrollably with my colleagues. Instead, I am reserved to a handshake and a satisfactory smile. I am still overjoyed, just lacking the same level of expression. I will miss that.
Knox: In a class that brought varsity soccer to the university of michigan, can you talk about where the game of soccer was before and after you played on campus here in Ann Arbor?
AFC: After stepping foot on campus for the first time, I knew Michigan would be my home for the long term. I felt welcomed and supported here, I knew I was around good people. Additionally, I had always envisioned this stuff. Playing well for the University and helping to grow the soccer brand. I wanted to be an All-American and a 1 st Team performer. These were specific goals I set because I knew it would help to create a platform, a voice to impact others.
Knox: The game has grown tremendously since I first set foot on campus over 15 years ago. On average, I think the players of today are much better, more seasoned and have a better understanding of the game. The popularity of the game has grown and it's now much easier for players to watch games and learn. My vision has always been to create local heroes for youth players to watch, gain inspiration and emulate throughout their development. This is what excites me about AFC Ann Arbor-our players have a unique opportunity to influence the growth of the next generation of players.
AFC: In 2015 you helped bring semi professional soccer to Ann Arbor as an owner but also an important piece on the field. Can you speak to that dynamic as being not only the owner of a new club but also a rostered member of the team?
Knox: It was a lot more difficult than I had anticipated as the two had a tendency to blend together. However, I thought the overall experience helped me to better understand my role in both areas. As a player, I was able to see the young players up close and better understand their expectations of AFC Ann Arbor. What did they perceive as going well and where did they think we could improve? This type of information helped with the ownership discussions, particularly around the quality and direction of the on field product. As a new club in a very competitive landscape, it was important that we got the product correct. This involves playing an attractive style of soccer that not only entertains our fans but also delivers results. We were able to see some of these impacts during our 2016 season and the foundation is set for us to continue on that path moving forward.
AFC: Stepping away from the field for AFC Ann Arbor will humbly make you one of 9 owners of the club. What some fans might not know is your involvement in the sporting aspect of the organization. Can you give fans some details on not only your currently involvement of the club but perhaps your vision of where you want it to be?
Knox: It was a true honor to be considered when the ownership group was getting formed. I have a strong background in Sales and Marketing but other members of our ownership group are more adept at handling these areas. My focus is mainly on ensuring that the on-field product aligns with our vision and values as an organization. Leveraging my network to facilitate both the growth of our club as well as the advancement of our players. It gives me no greater joy than to see our players set goals throughout their time with AFC Ann Arbor, then grow to accomplish those goals. Helping during this process is very rewarding.
AFC: You are a man that was primarily defined as a footballer his whole life. You're at a point in your life now where you're much more dynamic as an individual: a student, a father, a business exec, a sports entrepreneur and a coach. How did football help pave the path to success for you?
Knox: When I ended my pursuit of a professional soccer career a decade ago, I wanted to be known for much more than just being a good soccer player- I felt and still feel that I am capable of more. I learned everything about life, myself and people because of the game. A good example- In the pros, there were days when I would undoubtedly be the best player in training, while I would be a completely non-existent player the next. I bet this was the most irritating thing for my coaches. I'm sure on one hand they were sad for me because they wanted to see me do well, while on the other hand, they were furious because of the lack of consistency in my play. This is probably the biggest lesson I've learned which has translated to my life after football…CONSISTENCY. I try to be consistent in everything that I do and this has made all of the difference.
I've beaten most of the statistics that plague young black males growing up in the inner city. A kid from Kingston, Jamaica who migrated to the Bronx, has made it this far and have accomplished some of the things I have. So this is why I constantly ask myself, why not push your bounds, you have already done the improbable? Why not say you want to be the next CEO? Or say your team is going to win the NPSL.

No greater feeling than seeing the people who came up with you, who guided you now supporting you at the highest level…wearing your jersey. These are proud moments. We all have the same fears, anxieties. Am I good enough or can I get to the next level? The kids have these same concerns and us adults do too. Confidence is an issue, it's delicate and fragile. However, this is normal and if you channel it well, then this lack of confidence morphs into motivation. Motivation to never fail or to never disappoint the people who care about you. The interesting part is that you may never get there, but this is ok. I didn't have the career I intended yet I am beyond happy with my life. Success for me were the things I learned along the way and now use to guide my path. So, the simple concept is to never forget your past, dream big, act with conviction and then learn from the results.
AFC: As a husband and father we are sure there are people you want to thank. The floor is yours if you have and closing thoughts.
Knox: There are many people, I will save the extensive list of people for a book I hope to write. I would like to thank my parents for the sacrifices, and the many risks they took to ensure a better life for my brother and me. My brand is built around respect, accountability, hard work and family…I learned all of those things from my parents.
I would like to thank my wife for being herself. I find that a lot of people aren't comfortable being themselves and she does this effortlessly. Her support has allowed me to extend my reach, execute on my vision and ultimately make an impact on many young lives. I would like to thank all of the coaches and teammates who have impacted my life in a positive way. Specifically, my time at Michigan under coach Burns allowed me the platform to express myself as a leader on and off the field. Finally, I would like to thank the game of Soccer. Without soccer, my story could have been much different, perhaps a lot less positive. Thanks!