The Mighty Oak is made up of local and international players and also host to a few players who check both boxes.
Yuri Farkas, a native of Brazil, plays collegiate soccer at Madonna University in Livonia, Michigan. He found himself on an AFC Ann Arbor roster made up of players from all over the world last summer, which for him and most footballers, is nothing new and almost comforting.
Farkas, who started the season blazing hot scoring 3 goals in in the first 4 games, spent a lot of his minutes on the pitch up top with Dario Suarez and Hector Morales, fellow international players he became real close with off the pitch.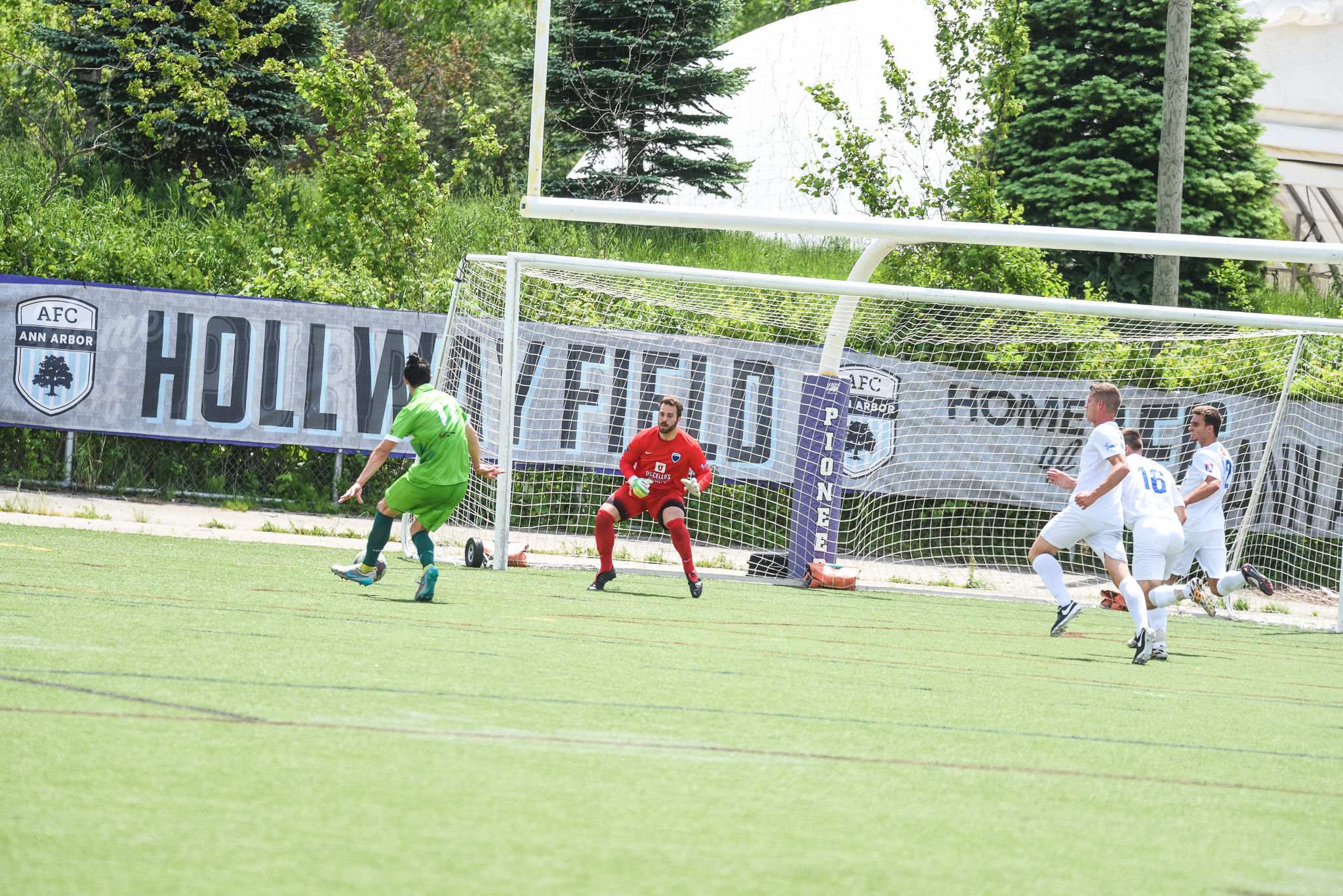 That chemistry translated into a trio, which Dario Suarez nicknamed: El Tridente, that became a dangerous offensive threat and a friendship that extended well past the season.
Farkas, after arriving to Madonna University as a bit of an unknown, is now a respected named in the Michigan soccer community after his standout season with AFC Ann Arbor in 2016. He now returns to The Mighty Oak with high hopes for the team and himself in season three.
Read our complete interview with Yuri below:
AFC: What was one of the most memorable moments of the 2016 season for you?
Yuri: The game against Lansing United at home stands out. We were down 2-0 and came back to win in the last 15 minutes. That defined our team perfectly: we never gave up and everybody always played with heart.

AFC: You're half local/half international so you got the best of both worlds. How did this help you in terms of creating chemistry within the team?
Yuri: I have the best of both words which allows me to adapt to any type of game. Paying up top with Hector and Dario was great because we had great chemistry off the pitch which translated into a great connection on the pitch. That was true with all players but especially with them.

AFC: What was the biggest lesson learned from the 2016 season?
Yuri: Not always the best team wins.
AFC: You became a fan favorite very quickly. Scoring a handful of goals early in the season definitely helped that. What did it mean to make that kind of impact on the team and in the community?
Yuri: It meant a lot to me. I was doing my best and being recognized because of that is priceless, I hope this year I can do more and score more goals and bring the championship home for Ann Arbor.

AFC: We watched on-field relationships translate into off-field friendships. What was so special about the group of guys Coach Rudland got together this past summer?
Yuri: Coach Rudland created a perfect environment on and off the field which was a major reason we got the results we did. He gave us the liberty to create conversation with him, as a friend and player and he was always there to listen. It made a big difference for everybody but especially for me.

AFC: What are you looking forward to most in 2017 and what do you hope to accomplish with AFC?
Yuri: I hope to help our team win the championship and score more goals than last year.