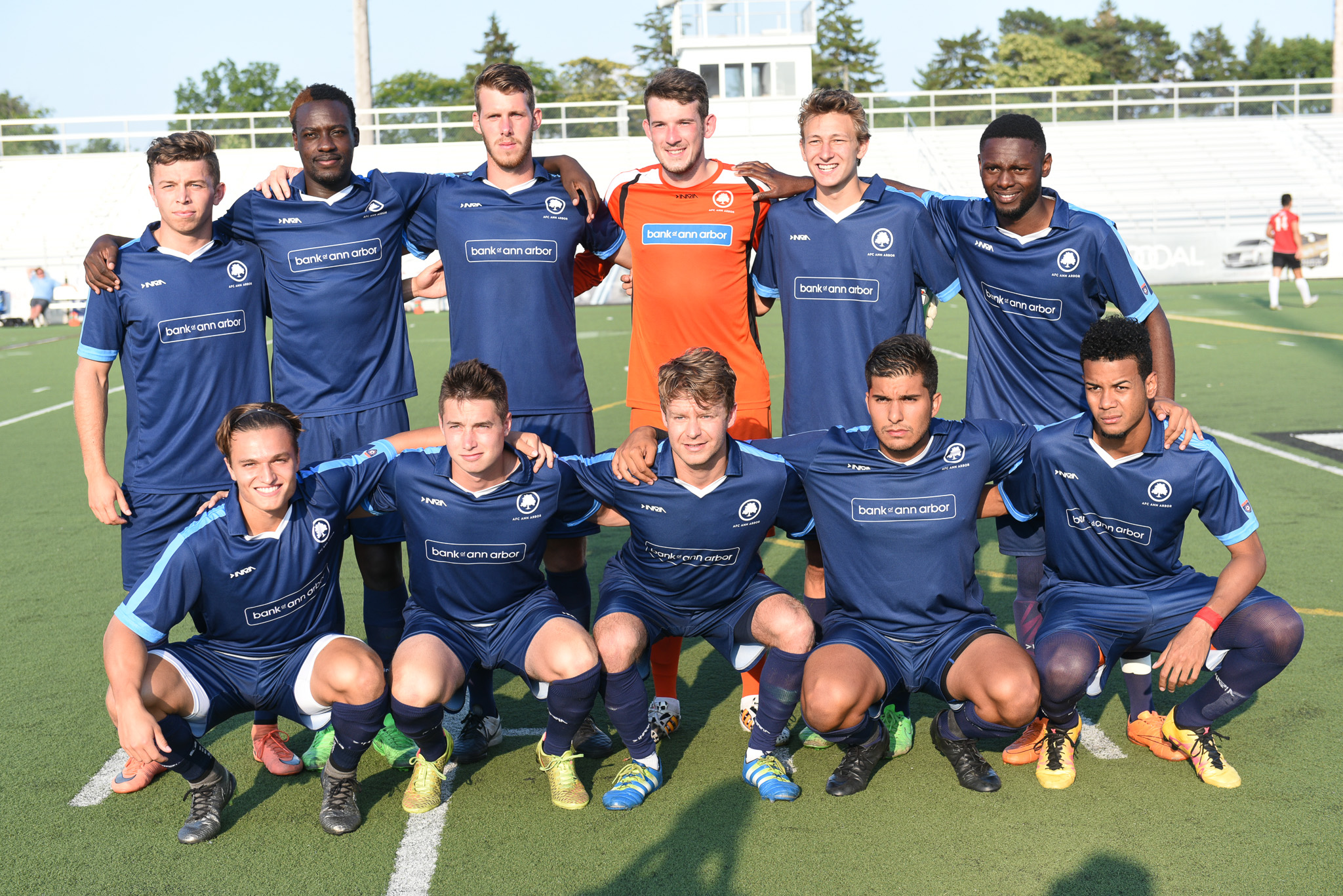 On Thursday, the first round of the NCAA College Cup kicked off with members of the AFC Ann Arbor Family suiting up for Colgate and University of Albany, while other players representing Michigan, Michigan State and Western Michigan awaited their second round opponents.
In total, twelve members of the AFC Ann Arbor Family will feature in Sunday's Second Round of the NCAA College Cup with 3 matches taking place in state.
University of Michigan vs Colgate University
Michigan Soccer Stadium - 5PM
With a decisive 2-0 win over UMass, Colgate advanced and will play the University of Michigan at 5PM on Sunday at Michigan Soccer Stadium. The match will have a total of 6 players from the AFCAA Family, with a special connection between 3 former Pioneer High School grads. Peter Tappenden, Chase Pagani and Tristan Jacob grew up playing together but will find themselves on the opposite side of the ball come Sunday when Jacob and the Wolverines look to advance with a win over the Raiders.
University of Michigan: Tristan Jacob ('15, '16, '17), Kleedtke ('16, '17), Kobakof ('16, '17), Hallahan ('17)
Colgate University: Peter Tappenden ('15, '16), Chase Pagani ('16, '17)
Western Michigan University vs University of Albany
WMU Soccer Complex - 1PM
The Broncos have been nationally ranked most of the season and have four members of the AFC Ann Arbor family on the squad. Teammates from the inaugural 2015 campaign for The Mighty Oak Jeff Medina and Jay McIntosh will reunite on opposite teams hoping to push their team on to the next round.
Western Michigan University: Jake Rufe ('16, '17), Ben Thornton ('17), Tommy Clark ('16), Jay McIntosh ('15)
University of Albany: Jeff Medina ('15)
Michigan State vs Virginia Tech
DeMartin Stadium - 1PM
Senior defender Jimmy Fiscus has earned a number of accolades for his leadership and performance throughout the 2017 season. The center back will look for his team to bounce back and advance over a tough Hokies side.
Michigan State: Jimmy Fiscus ('17)
About AFC Ann Arbor
Association Football Club Ann Arbor (AFC Ann Arbor), Washtenaw County's only semi-pro soccer team, enters its third third season in the National Premier Soccer League after securing the 2017 Great Lakes Conference Championship.
To join the AFCAA Family and purchase your 2018 Membership click here.