The Mighty Oak return to action this Friday for the first of a two leg matchup with Oakland County FC in the Michigan Milk Cup first round pairing. Ann Arbor will travel to Clawson for the 7PM kick before returning to NPSL action at FC Indiana on Sunday.
AFC looks to defend their 2017 Michigan Milk Cup title but with the tournament's revised format, they'll have to get past OCFC first.
The tournament consists of 8 Michigan Men's team competing in varying leagues including the Premier Development League (PDL; affiliated with USL), National Premier Soccer League (NPSL; AFCAA's league), Michigan Premier Soccer League (Made up of men's regional amateur clubs) and the United Premier Soccer League (UPSL).
After being split up into two pots and paired at random, the Battle of the Oak was set for Ann Arbor's first road match against Oakland since the inaugural season in 2015 (when the two were leaguemates in the league formerly known as the Great Lakes Premier League aka GLPL).
"The Milk Cup is a unique competition meshing multiple levels of football here in Michigan. I think there is a positive buzz about the Cup and we are happy to be a part of the competition for the second year," said Head Coach & Sporting Director Eric Rudland.
Each pairing then plays a two-leg matchup with each team hosting a home match. The aggregate score of the two matches decides the winner who will move on to the semifinals knock-out round (Lansing United has already advanced after defeating Livonia City FC 9-1 in aggregate).
The biggest challenge with competitions outside of league play always falls on the manager. The responsibility of balancing the importance of defending the club's title while also remaining focused on Great Lakes Conference play in the NPSL.
"The Milk Cup match comes at an opportune time after being knocked out of the US Open Cup last week. This match, being outside of league play, allows us flexibility to look at the depth of our team in multiple positions. It also provides a real environment for some of our men to build up their match fitness levels and show what type of impact they can make with our club this season," said Rudland.
Add in the fact that this weekend's two matches are less than 48 hours apart (Friday at 7PM and Sunday at 2PM) will mean Rudland will utilize the depth of roster introducing some new members of The Mighty Oak.
"We will feature a lot of new players who will be making their debut appearance for us. It's going to be exciting for the club and for each individual player," added Rudland.
Some familiar faces will also take the pitch Friday night including 3rd year member of The Mighty Oak and Ann Arbor native, Alec Lasinski, who has made brief, but impactful appearances in both NPSL wins for Ann Arbor this season. This past Sunday, he drew the foul that set up the free kick for the game winner in stoppage time.
Other familiar faces include Azaad "AZ" Liadi, a Saginaw Valley State University winger, who made a huge impact in Ann Arbor's thrilling 2-1 victory in the preseason friendly against Force FC.
Another Ann Arbor native, Kenny Vasquez will feature this Friday as well, after appearances in all of the preseason friendlies.
 
The Opponent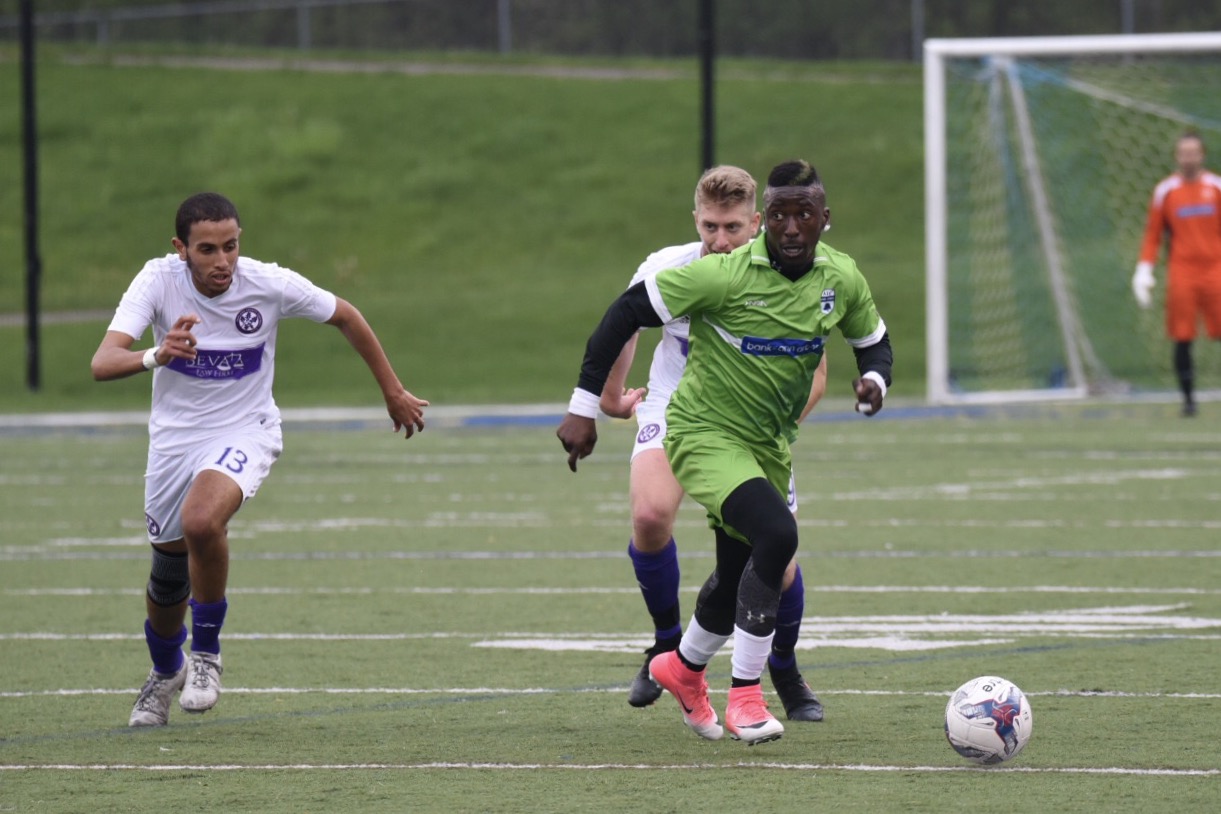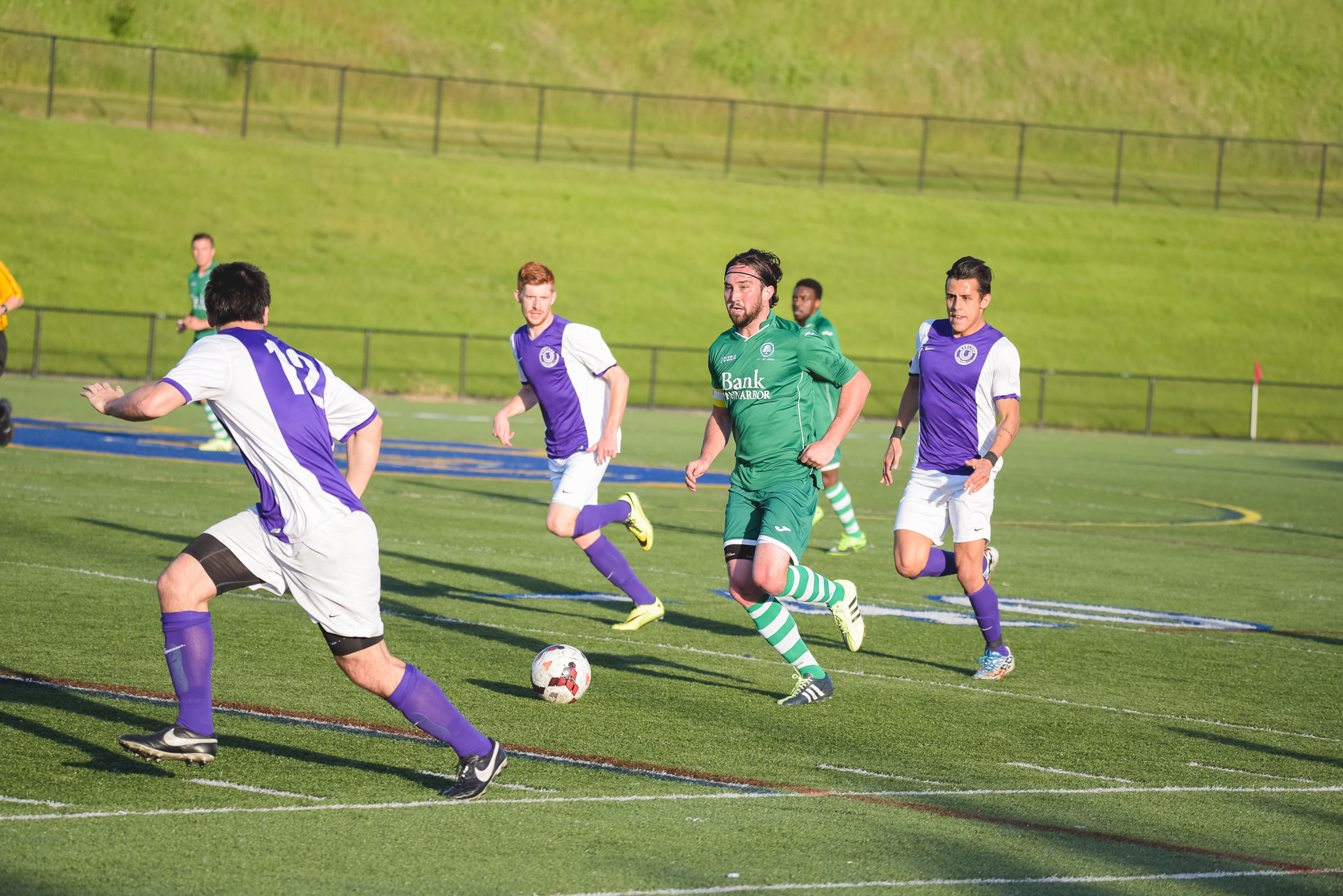 The Battle of the Oak has a rich history for only beginning in 2015, the year both clubs were founded (and members of the GLPL). The two sides have faced each other four times with Ann Arbor's only loss coming in Rudland's debut for the club in the 2016 preseason friendly home opener.
Oakland County have never been an easy match for The Mighty Oak and Friday should prove to be the same as the two clubs are both hopeful to advance to the Milk Cup semifinals.
New for OCFC in 2018 is an expanded staff as former Coach, Nicolino Marana, wears a new hat, now serving as the club's Technical Director while welcoming new Head Coach Darryl Evans.
"Expecting a hard-nosed battle - with a revamped roster and coaching staff, the intensity of the match feel a little amplified, at least on our end anyways, especially against a team that is one, if not the, premier club in the state, talent-wise. Overall, I think it'll be a fun matchup that fans of all sorts can enjoy as a good breadth of talent will be on display," said Morana in response to being asked what fans can expect for Friday's match.
Launching a supporters trust in 2018 is just another step forward for the OCFC's front office, one that has continued to grow the organization a great deal in just three short years. Being a first year competitor in the Michigan Milk Cup, this match is meaningful for the young club. .
"It's little stepping stones like these matches that will help us grow as a household name in the semi-professional scene. Our off the field product has been pretty good, it's the on the field that needs to equal it - I feel as though this is the year we make that stride," added Morana.
 
Ticket Info
To purchase tickets for Friday's match against Oakland County FC in Clawson, MI click here.
To purchase tickets for the second leg against OCFC in Ann Arbor on May 28th, click here.
Stream
Oakland County FC will be streaming Friday's match online at golivesportscast.com.